Interested in going?  On the surface the Anthology is a variety show focusing on the darker side of performance art.  The performers are of a higher caliber and the setting is aesthetically fitting and intimate.  There's more to it though once you get to the heart of the gatherings.  You have to go and ask to find out.
The March gathering is on the 31st.
Performances by:
K.j. Ledeboer aka Rocket – Portland Burlesque
Indigo Sky – Portland Hula Hoops
Alison Gale – Stilts Burlesque
Sage Viniconis – Magic
Ezra Weill – ???
Jpeace Lovecircus – Juggling
Courtnee Fallon Rex – Accordian
Angela Petite Mort – Performance art
Kevin Incroyable – Maestro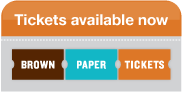 The May gathering is on the 26th.  
Performances by:
Reggie Bügmünche – LA
Wanda Bones – Portland Burlesque
Ezra Weill – Jugglesque
Wheedini – Magic
Lady Drew Blood – Burlesque
Mercy Mcqueen – Burlesque
~lpm