Interested in going?  On the surface the Anthology is a variety show focusing on the darker side of performance art.  The performers are of a higher caliber and the setting is aesthetically fitting and intimate.  There's more to it though once you get to the heart of the gatherings.  You have to go and ask to find out.
We gather every last Friday at The Conservatory.
The August gathering is on the 31st.
Performances by:
Alex Kennedy – Burlesque Portland
Bob Crowley – Psychic
Lara Lee Rasberry – Variety
G.W.Farmer & The BlackSparrow & – Dance
The Peculiar Pretzelmen – Music LA
Angela Petite Mort – Performance art
Kevin Incroyable – Maestro
18+
Doors @ 8:15pm, Show @ 8:45ish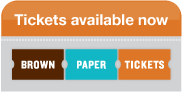 The September gathering is on the 28th.  
Faye Valentine
Nina Nightshade – Portland
Cafe Olait
Jack Russell
~lpm