Interested in going?  On the surface the Anthology is a variety show focusing on the darker side of performance art.  The performers are of a higher caliber and the setting is aesthetically fitting and intimate.  There's more to it though once you get to the heart of the gatherings.  You have to go and ask to find out.
We gather every last Friday at The Conservatory.
The February gathering is on the 23rd.
Performances by:
Marquis Facade – Burlesque
Carouselle Tribal Belly Dance – Belly Dance
Little Bear – Opera
Anna Clara Buoyant – Circus Arts
Angela Petite Mort – Performance art
Kevin Incroyable – Maestro
18+
Doors @ 8:15pm, Show @ 8:45ish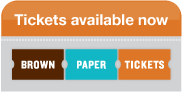 The March gathering is on the 30th.  
Performances by:
Daniel Fraizinger Smatavicius – Burlesque (Chicago)
Amber Lust – Burlesque (California)
Sailor St Claire – Burlesque
Black Hearts Society – Variety
Imani Sims – Poetry
La Petite Mort & Lolo Ramone – Duet
~lpm