Interested in going?  On the surface the Anthology is a variety show focusing on the darker side of performance art.  The performers are of a higher caliber and the setting is aesthetically fitting and intimate.  There's more to it though once you get to the heart of the gatherings.  You have to go and ask to find out.
We gather every last Friday at The Conservatory.
The October gathering is on the 27th.
Performances by:
Delirious Fenix – Isabel Chavarri – Burlesque – Brazil
Two of Wands – Theatrical Acro
Sister Kate Dance Company– Dance Troupe
The Peculiar Pretzelmen – Live Music – LA
Angela Petite Mort – Performance art
Kevin Incroyable – Maestro
18+
Doors @ 8:15pm, Show @ 8:45ish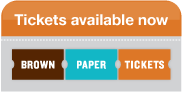 The November gathering is on the 24th.  
Performances by:
Marquis Facade
Rosie Cheex
Jeremy Kline
~lpm