Interested in going?  On the surface the Anthology is a variety show focusing on the darker side of performance art.  The performers are of a higher caliber and the setting is aesthetically fitting and intimate.  There's more to it though once you get to the heart of the gatherings.  You have to go and ask to find out.
We gather every last Friday at The Conservatory.
The August gathering is on the 25th.
Performances by:
Tsarina Hellfire – NOLA Burlesque
Jesse Belle-Jones – Burlesque
Aaron Wheeler – Magic
Lady Drew Blood – Burlesque/Clowning
Isaiah Crowson – Fortune Telling
Angela Petite Mort – Performance art
Kevin Incroyable – Maestro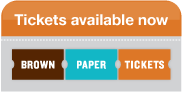 The September gathering is on the 29th.  
Performances by:
Two of Wands
Jay Lieber – Portland
Alex Kennedy – Portland
Mahashefot
Vox Fabbuli
~lpm