Interested in going?  On the surface the Anthology is a variety show focusing on the darker side of performance art.  The performers are of a higher caliber and the setting is aesthetically fitting and intimate.  There's more to it though once you get to the heart of the gatherings.  You have to go and ask to find out.
The May gathering is on the 26th.
Performances by:
Wanda Bones – Portland Burlesque
Weedini – The Marijuana Magician
Lady Drew Blood – Clowning & Burlesque
Miss Spooky – Sideshow
Ezra Weill – Juggling
Reggie Bügmüncher – LA Sideshow
Angela Petite Mort – Performance art
Kevin Incroyable – Maestro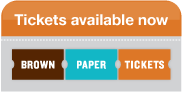 The June gathering is on the 30th.  
Performances by:
Martina Marraccino & Gabe Gabriel – (Minneapolis) Drag Queen​/Singer​/Boylesque
John Celestus – (Glasgow UK) Boylesque
Layne Fawkes – (Portland) Burlesque
Kat Ross – Belly Dance
Leslie Rosen – Variety
Mistress Kali – Sideshow
Crystal Tassels – Performance Art
~lpm